Dubai is a staunch supporter of the motto – bigger is better. Picture this, it is officially the winter break and your house is swarming with relatives and guests. The pertinent question remains – how to spice things up for your guests this season? Well, the answer is simple. Explore Tr88house Dubai, one of the newest entertainment complexes located in the Bluewater Islands, just opposite the newly opened Madame Tussauds. With something to enjoy for every generation, this elegant indoor theme park is an all-in-one entertainment spot for your family and guests. Undoubtedly, it is the ultimate playground for children and adults alike.
The unique interiors
The sleek theme park boasts plush, cosy nooks, soaring trees, cocoon lights hovering over the high ceilings, supersized pillows for you to rest in between activities and much more. It is design-oriented and looks nothing less than a dream. The diverse design appears to have spared no details, which even has wooden "tree" rafters, indicating a focus on plants and animals.
Not your usual kids' club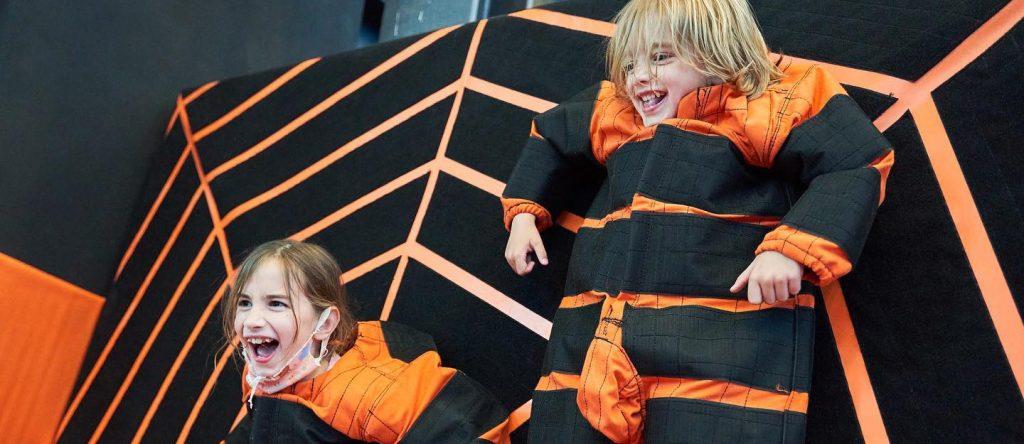 If you are expecting Tr88house to be just another theme park, you are in for a surprise. Sprawling across 65000 square feet in the heart of Dubai, Tr88house hosts a plethora of thrilling activities for all age groups. Here are some major attractions at Tr88house:
Skyfall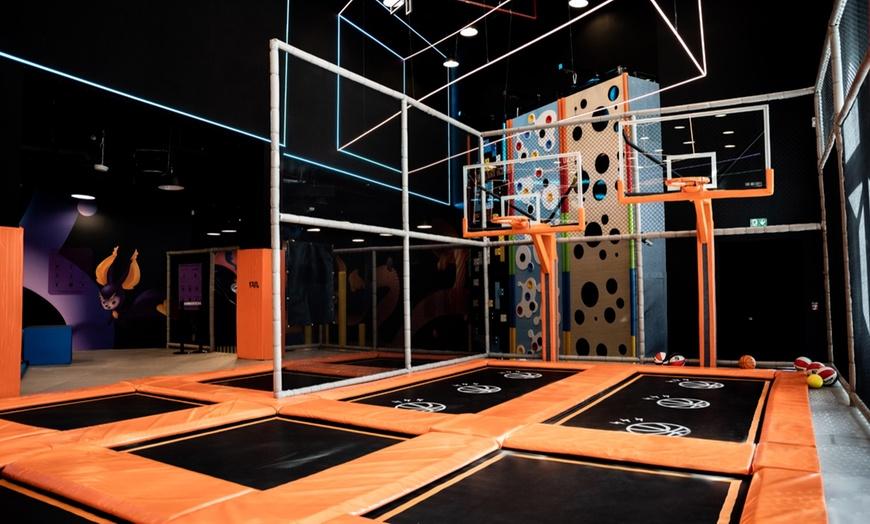 Defy gravity in the Skyfall trampoline park. It features a gravity-defying slack line, ninja course, climbing wall, and a bouncing court. There are also a number of trampolines for children as well as adults. With interiors of pumpkin orange, Skyfall is in sync with the psychedelic vibe of Tr88house.
Laser Rush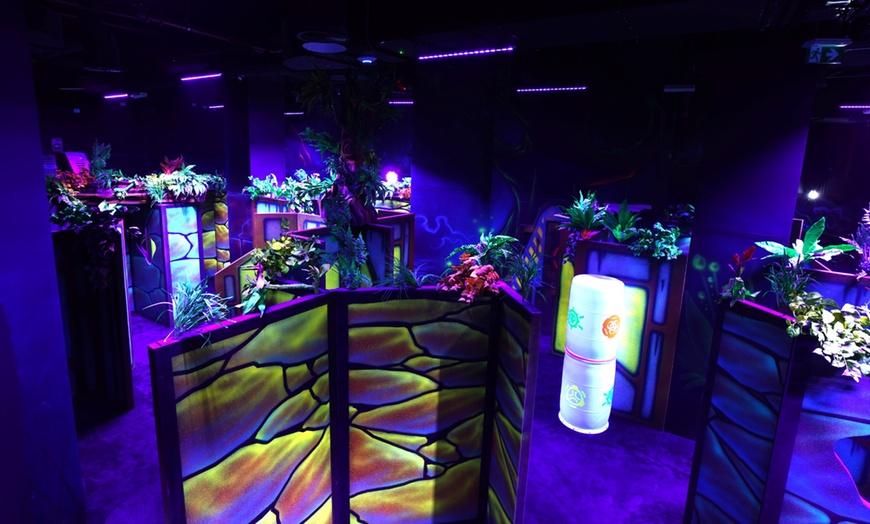 Target your frenemies at Laser Rush, a laser-tag space designed in the form of a bioluminescent jungle. Hurry, hide behind the beautiful neon-coloured walls or simply become one with the wildlife.
Mystic Golf
Put your way around tigers and lions at Mystic Golf, a glow-in-the-dark mini-golf circuit. This is not your usual mini-golf course. It is located in a glow-in-the-dark tropical rainforest, complete with exquisite wildlife like roaring tigers, colourful toucans and interesting tribal figurines.
Munchkin Monster
All this while, your toddlers can have the best time at Munchkin Monster, the indoor playground with colourful interiors and numerous activities for your munchkins. It is specially designed to stimulate young minds and is a part maze, part ocean and part jungle. The space boasts swings, cartoon animals, slides, makeshift tree houses and much more.
Yummy in your Tummy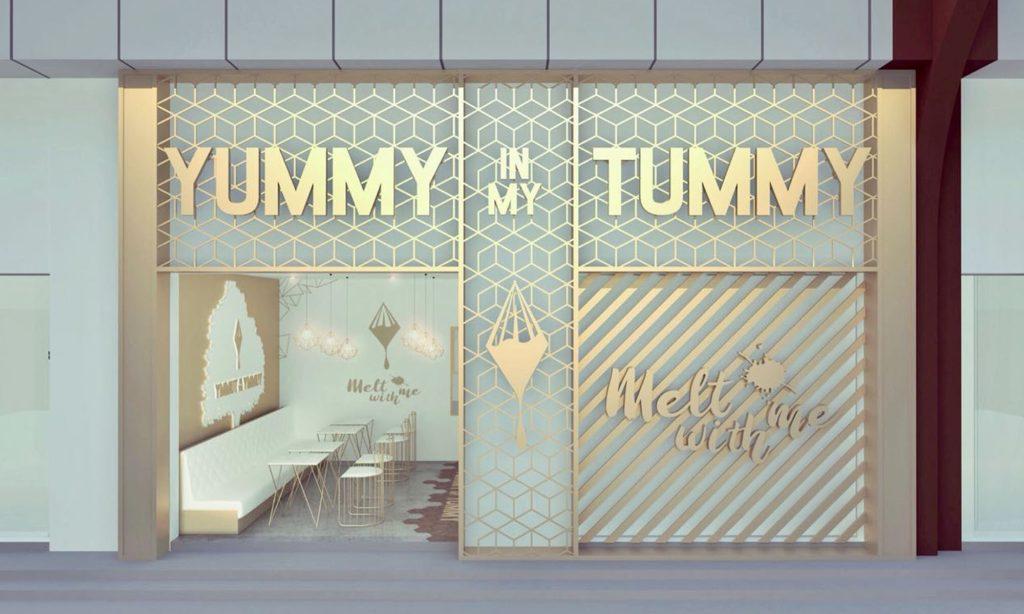 Worried that all the fun and frolic is going to leave you hungry? The Hive Food Hall is here to satiate all your hunger pangs with its array of dining options. Unlike other kids' parks, this place has a lot more to offer than just savoury tidbits and ice-creams.
8taly
Enjoy delicious pizzas or pasta at 8taly. From freshly baked focaccia to "truffleshroom" mac and cheese, 8taly has it all.
Little Beirut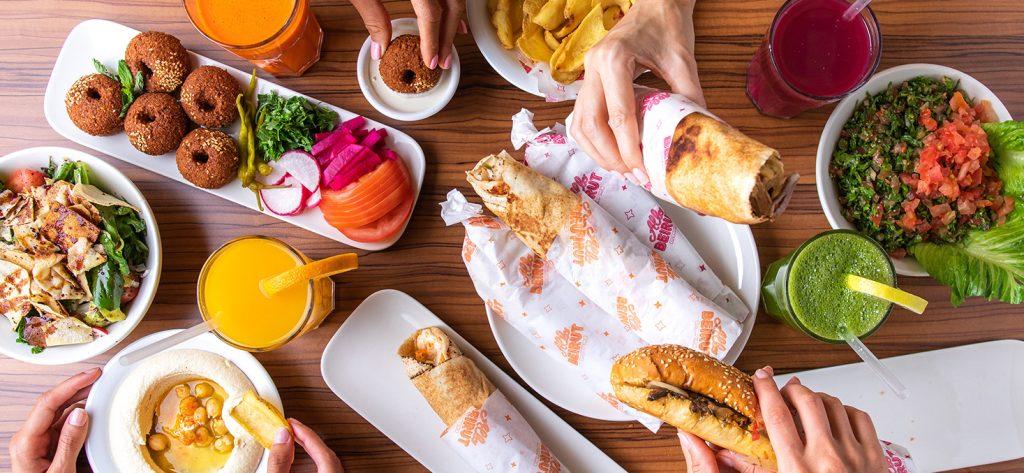 Enjoy a scrumptious Lebanese affair at Little Beirut. If you are an Arabic food enthusiast, you must try their wide range of Arabic delights like zaatar and halloumi fries, fatteh, pocket sandwiches, and the lip-smacking osmanliyah to satiate your sweet tooth.
Asianica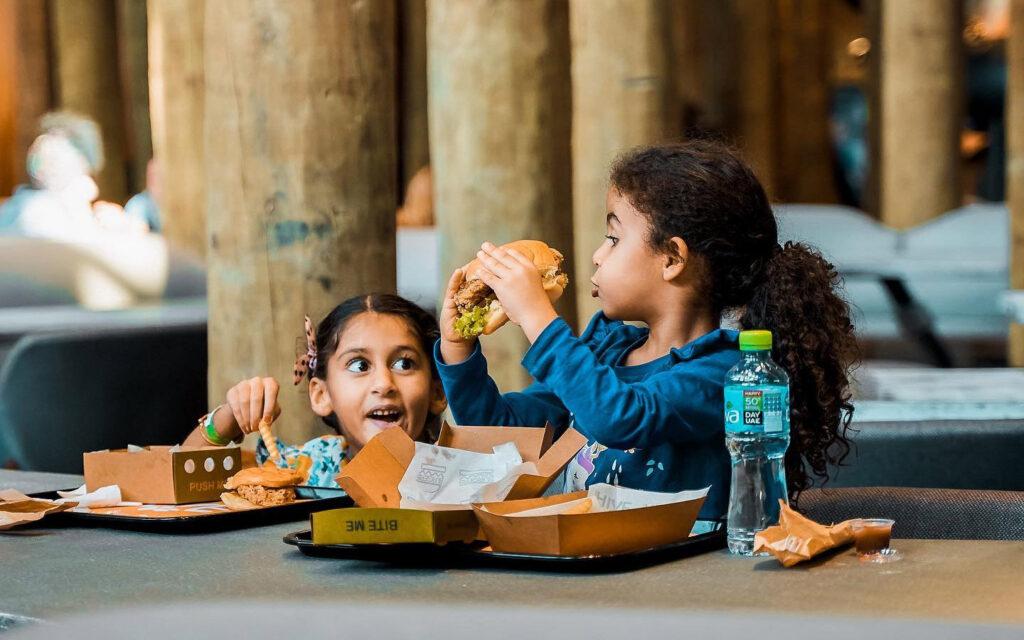 Explore noodles and stir-fry at Asianica. Some of their most famous offerings include noodle salad from Bangkok, Tokyo-style ramen, Thai curry, and South Korean chicken bites.
Greenlett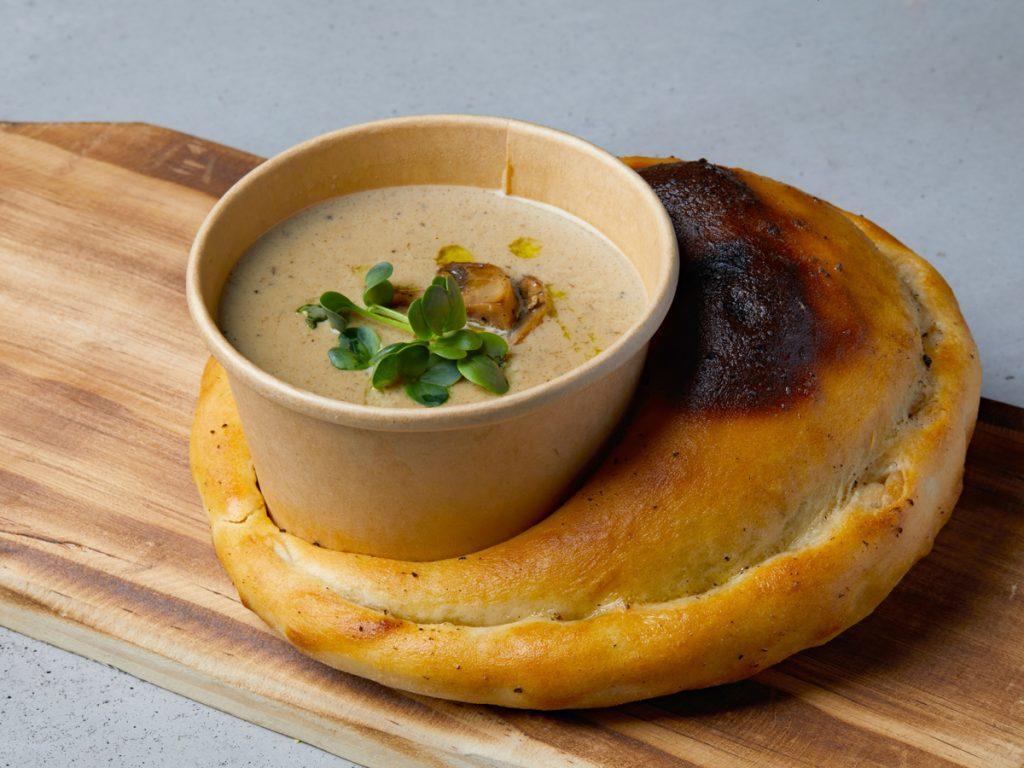 For all those who are conscious about choosing healthy options, try the smoothies, superfood salads, and gluten-free and keto-friendly bowl meals at Greenlett.
Burger8
Enjoy the juiciest Wagyu or chicken burgers, loaded fries, and delectable hot dogs at Burger8. If you are someone looking forward to testing your spice tolerance, try their signature Ghost burger and Gangster dog.
Coffeelicious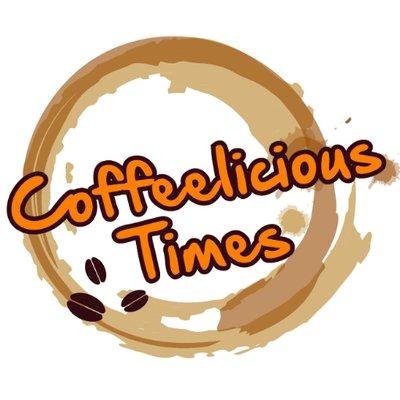 What about dessert you ask? Indulge in playful desserts like sundaes to ice-cream bombs at Coffelicious. You will be spoiled for choice looking at the wide array of flavours they offer, some of them being hot fudge, marshmallows, mascarpone cream, and coffee fudge.
Magic Halls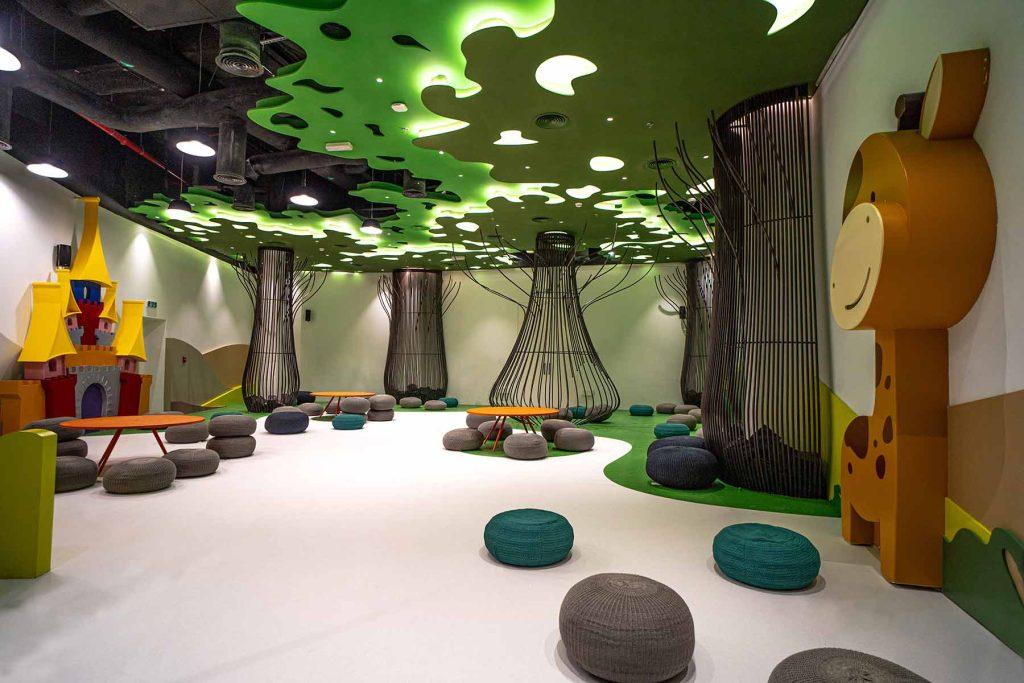 Tr88house also houses a large convention hall known as Magic Halls for hosting parties, birthdays, seasonal celebrations, and even corporate events. Tr88house offers great birthday packages depending on the number of guests and the activities chosen. Sounds like a really fun birthday party, doesn't it!
James Kamyar, the chief executive and co-founder of 88Alpha remarks – "Tr88house is not a business venture or a theme park, it is a 'journey into a dream'. A dream that grew when the world came to a standstill due to the pandemic". Tr88house is arguably Dubai's most eccentric family entertainment destination and is affordable at the same time.