Hot Air Balloon Dubai
with Breakfast
Welcome to balloon ride Dubai
What could be a better way to experience and take in the various sights of Dubai, than an enchanting Cheapest Hot air balloon ride Dubai from up above? And guess what, we offer just that in our special tour package! Let's proceed with the details of the tour.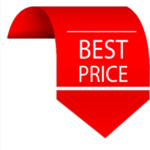 679 AED Per Child 
899 AED Per Adult
There is no better sight than the view of a rising sun against a clear desert sky. This is even better experienced at a height, against the spectacular backdrop of the majestic Hajjar mountains, as you are sailing high above the desert while the wind is gently rocking your basket and carrying you slowly along to witness the plethora of activity happening below you. Witness the mesmerizing landscape of Dubai, with the larger than life sand dunes continuously changing form with the winds that beat against it. 
Spot the various indigenous flora and fauna of Dubai, like the hump-backed camels, slight footed gazelles and the rare oryx. The cool serene morning air adds to the pleasure of the experience as you witness the changing colors of the desert as the morning sun climbs steadily up the sky. The bird's eye view that this ride offers, as well as the panoramic experience of The Dubai Balloon, is unparalleled. And upon finishing this wonderful activity, you may even meet some indigenous farmers and falconers, with whom you may click photographs as a souvenir of this remarkable experience!
Adrian Ovidiu Miron
2023-06-01
Amazing experience
I had a lovely experience, highly recommend, Pasi was a great pilot
Matty Ben Moshe
2023-04-29
Excelente tour, great service and guides
I was able to see unforgettable scenery. Thank you to the drivers, pilots and other staff! I would definitely recommend it to everyone.
Lucy Troughton
2023-02-07
Amazing trip, very well organised and great staff. Highly recommend
Amazing experience and well organized
These guys are totally pro, very efficient and have EXCELLENT safety protocols. Glenn and Rammel made a memorable event for me. Both went the extra mile to help me .
hot air balloon Dubai options Standard
Hot Air balloon Dubai options deluxe
balloon adventures dubai options premium
Hot air balloon Dubai deals
Balloon Flight Ticket  – Refreshments – 679 AED | 185 $ PER CHILD. (Inclusive of VAT)

Balloon Flight  – Refreshments – Pick up and drop off – 899 AED | 245 $ PER PERSON. (Inclusive of VAT)

Small Exclusive Charter (1-4 Guest) –  15,999 AED | 4,383 $ PER . (Inclusive of VAT) PERSON (Range Rover pick up, Wildlife drive and private breakfast)

Medium Exclusive Charter (5-8 Guest) –  17,999 AED | 4931 $ PER PERSON (Range Rover pick up, Wildlife drive and private breakfast)

Big Exclusive Charter (9 – 24 Guest) – 25,000 AED | 6,849 $ PER PERSON (Falconry and breakfast) (Inclusive of VAT)
The cheapest Dubai hot air balloon is a complete family experience that can be enjoyed by all your accompanying travelers. It is an activity unlike any other, and this alternative sightseeing experience will remain memorable to you and your family.
As soon as you make a reservation with us for your hot balloon ride, our liason will contact you and decide the pickup time and location.
Hot Balloon Ride Dubai Package details
Our tour package includes the following provisions-
We shall pick you up from your hotel or place of residence. (Additional charge applicable)
We shall arrange transportation by car from the city to the point of origin in the Hajar mountains.
We shall provide refreshments and beverages for the journey. (Additional charge applicable)
The total flight time above the desert will be around one hour over the Al Ain desert.
Once you are done with your flight, we shall issue your fight certificate you shall have time to click photographs.
We shall then transport you back to your hotel or place of residence. (Additional charge applicable)
The approx. flight take off timing is between 05.30 AM – 06.30 AM(UAE local time)
Hot air balloon Terms and Conditions