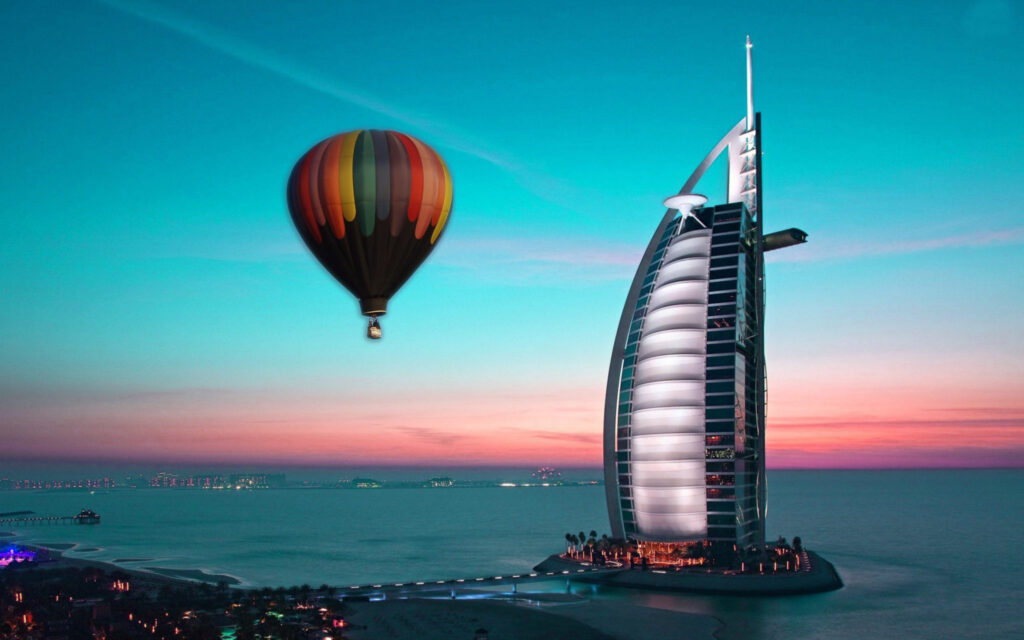 The hot air balloon ride is a beautiful experience, and the golden-hued desserts of Dubai add another dimension and charisma to it. These rides are known to offer an enchanting view of the sunrise or sunset. However, many people consider these rides dangerous and miss out on the opportunity of a lifetime.
Here we will understand why it is best to have a hot air balloon trip in Dubai and safety measures to make this ride an unforgettable experience.
What makes hot air balloon rides in Dubai so special?
Dubai's desert is a genuinely wonderful natural gem, and hot air balloon rides do complete justice in admiring the unparalleled and untouched desert landscape. Dubai's breathtaking panorama makes it the best destination for air balloon rides. The flying conditions are terrific and allow for amazing and spectacular views of these surrealistic landscapes.
Imagine flying in a bubble of air over 1,200 meters, feeling the freshness of the morning breeze, and seeing endless dunes right underneath your feet. Balloon rides may carry 1- 20 passengers, but many companies offer couple rides and family rides.
What are the safety measures?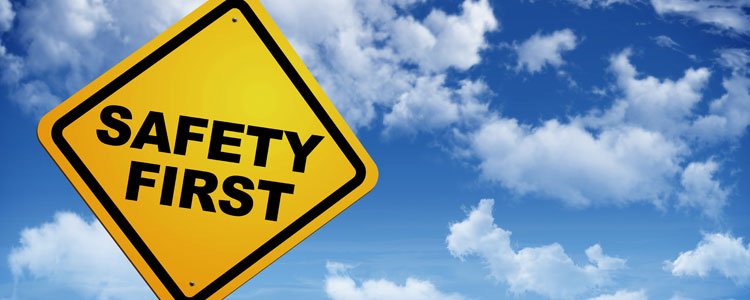 Professional Safety Measures are taken to ensure a pleasant and safe ride experience for all passengers. The balloon envelope is made up of nylon fabric and a basket for passengers and the pilot. Ropes connect the basket and envelope, and liquid propane is used as the fuel. The Inlet of the balloon is resistant to fire.
(1) Trained and experienced pilots – Experienced pilots know the better use of winds to steer the balloon. Wind directions change from time to time at high altitudes, and trained pilots can steer the balloon in the right direction.
(2) Safety belts – Safety belts are present in all balloons. Similar to Airplanes, travelers must wear them during landing and take-off.
(3) Weather Stations – Weather Stations track atmospheric changes that help to determine safe weather. Most experienced pilots have their phones for weather forecasting.
(4) Staff – Balloon Staff are highly trained with all safety precautions during take-off, flight, and landing. They undergo different maintenance workshops and programs from time to time.
(5) Modern Innovations – Propane tanks reliably and safely warm the air inside the envelope. Ripstop nylon makes the envelopes more durable. Modern meteorology can warn pilots of any possible hazards beforehand to make sure the journey is safe.
What are the best balloon ride companies in Dubai?
There many companies in Dubai that offer balloon rides, but the best ones are mentioned below –
Balloon Adventures Emirates
Sindbad Gulf Balloons
Hot Air Balloon Dubai
Amigos Balloons
Types of Flights
There are three types of hot air balloon rides offered by various providers. Some features are the same in all, but some have additional benefits. You can choose according to your needs. These rides are safe and come with full insurance and trained pilots.
Standard: Pick Up & Drop Off from the hotel or within Dubai city by van/bus. Approximate one-hour of hot air balloon flight.
Deluxe: All the things included with standard flight plus Gourmet Breakfast in Traditional Bedouin Camp after the landing
Deluxe with desert safari and more: All the things covered in deluxe flight plus Desert safari (Dune Bashing). Other inclusions are Falcon show & Camel Ride, Horse Riding, Quad Biking, and more.
Important hot air balloon ride tips
Plan and book your trip beforehand and through a reliable provider to make the most of your Balloon Ride in Dubai.
Sleep early the night before so that you wake up fresh in the morning.
Don't forget your smartphone and camera to captivate some breath-taking and amazing pictures.
Make sure you keep your gadgets fastened to your body to keep them safe during the flight.
Wear comfortable and body covering clothes to climb and disembark the basket easily. Also, the morning temperature can be chilly and can drop more once you reach higher altitudes.
To sum it up
A Dubai hot air balloon ride is undoubtedly worth trying for the breathtaking desert views, mind-boggling tranquility, and exhilarating adventure it guarantees. For those thrill-seekers and dreamers, hot air balloon rides are truly a once-in-a-lifetime experience. From take-off to landing, the spectacular landscape of Dubai will enchant you.
The diverse colors and sights of the flight will make for unforgettable memories and beautiful photographs. If earlier you missed out on this experience, make sure to add it to your upcoming Dubai travel program. So, visit Dubai and experience a wonderful hot air balloon ride.