GCAA and the MoI have jointly issued a new regulation. Drone owners can now take snaps and videos in allowed flying zones in the country. Before this new regulation, individuals could use drones after obtaining permits from GCAA. However, they could not resort to an image or video capturing device.
With this new law, more people are expected to buy drones. Already, some 8,028 drones of commercial bodies and individuals are registered with the GCAA.
Below, we will discuss some standard and portable Drone models available in Dubai which are affordable and durable: 
DJI Spark Quadcopter Fly More Combo (Lava Red)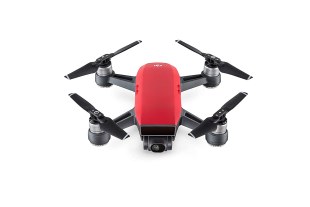 This model is agile and nimble for all adventures. This camera of this quadcopter has motorized stabilization for capturing photos of 12MP, HD videos of 1080p, and selfies.
The compact size and maximum speed and maximum flight time of 31 mph and 16 minutes endear it to various users. This model suitsFPV buffs, racers, and individuals keen on more lively shots than what a smartphone or camcorder allows. Another feature of this drone is navigation based on GPS and vision for open-air and indoor use respectively. Users have various flight modes to choose from.
It is available at a discounted rate of AED 2,349.00 on Amazon.
DJI Mavic Air Fly More Combo – Arctic White, DJI-MVA100-C1-AW
This drone is an excellent example of engineering and design. With high-end functionality and excellent flight performance, the sky is the limit for exploring with the drone. The foldable design facilitates portability.
The 12MP camera is capable of shooting premium videos and photos. The 3-axis gimbal that has less angular vibration helps in taking steady shots. The internal storage of 8GB saves videos and images directly in the drone. Users can export the media files to different devices via the USB 3.0 type C port. The MicroSD slot lets users expand the storage limit when the need arises.
The durable build can withstand the rigours of adventures.
At AED 3,550.00 Amazon is the best place to get it.
Tonicas Camera Wifi FPV Foldable Drone Selfie Pocket RC Quadcopter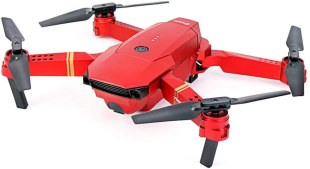 This FPV Foldable Drone with a hi-tech folding design is excellent for all open-air adventures. Users can stow it neatly for flying anytime again! The altitude hold mode helps the aircraft maintain a constant elevation for steady video recording.  The 2.0/5.0MP camera allows users to capture high-resolution images/videos. Users can connect their phones to this drone to see the view on their phones. The app and the mobile album system stores the Videos and images. Included in the pack are four protective covers.
This drone makes an excellent gift for a kid. It is available for sale at an amazing AED 121.00 on Lestango.
JY018 WIFI FPV Pocket Drone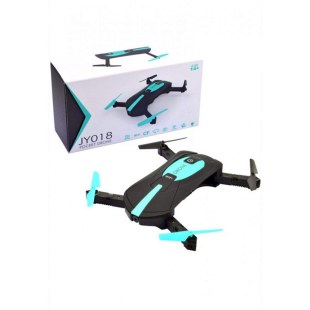 With the size of a Smartphone, this pocket drone has taken flying fun to another level. The foldable propeller arms and the weight of 86 grams make it easy to slip inside a jacket pocket.
This easy to use the drone is ideal for capturing selfies during your travels. The drone has a smartphone app with all the features needed for flying and taking images easily. Even a kid can control this drone by using the smartphone app.
The six-axis gyro helps the drone stay steady and even new users can master flying it. A petite camera at the front of this drone delivers FPVs such that users can easily see where they are flying. There is the facility of lining up photos and recording video and they get saved on the user's smartphone.
Once users have mastered the basics they can try flips and summersaults.
This model costs AED 108.00 and $99 on Amazon and DJI respectively.
DJI Tello Quadcopter Drone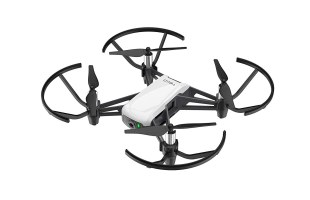 Users can fly the drone using an application and a Bluetooth remote. This drone can also be programmed with Scratch. With this easy open-source language, users can create programs by simply moving blocks of code.
They can execute flying stunts, capture fast videos, and know more about drones by learning to code.
Flying hasn't been so entertaining and easy!
Its cost of AED 347.95 on Amazon is a 17% discount on the original price.
Unmanned Aerial Vehicle Wifi FPV Foldable RC Smart Drone Quadcopter 6-Axis Gyro System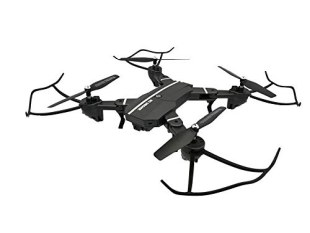 This Drone equipped with altitude hold mode is ideal for a beginner drone user. The drone has some fantastic features for users. They can switch between high and low speed. There are3D flip and headless modes for pulling off stunts and helping with direction.
The LED lights identify the flying direction and a one-key programmed return function lets the plane find its way home easily.
On Amazon, you get it for AED 649, which is AED 100.00 lesser than the original price.
Conclusion
Several other drone models have basic and advanced functions for making flying easy and enjoyable. Drones have come to stay.