Located in the iconic Bluewater's Island, Madame Tussauds Dubai is a world-famous wax museum, where you can find more than 100 life-like wax figures of international celebrities and influential figures. From sports stars to movie stars and royal families, the museum houses many realistic wax figures. Visitors can also have their own unique Madame Tussauds experience by taking selfies with their favourite celebrities. It also includes interactive experiences, such as the Spirit of Dubai, a fully interactive dark ride that immerses visitors in the history of Dubai.
Madame Tussauds Dubai also offers a variety of activities to engage visitors, such as live shows, workshops and themed events. Madame Tussauds is a great place to visit and an unforgettable experience for all ages! The figures are created by the experts of Madam Tussauds London, who take over 200 measurements of the celebrity and use techniques like hair insertion, painting, and waxing to recreate a life-like version. The museum is divided into various sections like culture, sports, and music and provides interactive experiences.
A visit to Madame Tussauds Dubai is not only a great learning experience but also provides a unique opportunity for guests to have their own wax figure made as a memorable souvenir from their visit. What better way to commemorate your time in the city than with a personalized memento from Madame Tussauds?
What You Need to Know Before You Go
Located in Dubai, it is the first Madam Tussauds to open in the Middle East which attracts thousands of visitors each year. It showcases some of the world's most famous personalities such as Angelina Jolie, Barack Obama, and Cristiano Ronaldo in lifelike wax figures. Aside from these celebrity figures, the Dubai museum also features interactive exhibits, giving visitors an opportunity to have an immersive experience of Dubai's heritage and culture. Also located on site is a 4D cinema and an interactive green screen which allows for creative photo opportunities. Visitors can learn about Dubai's culture, customs, and history through the engaging activities at Madame Tussauds Dubai.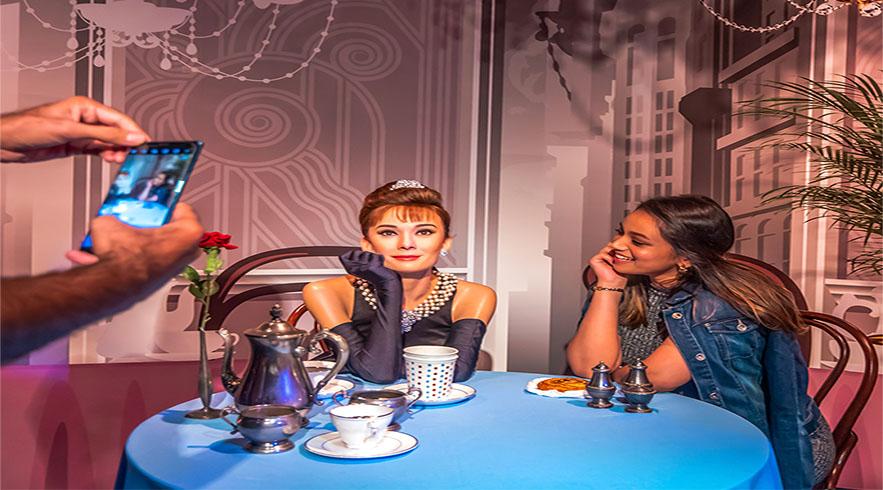 Before visiting the museum, be sure to check their website to purchase discounted tickets and find out about any special events or activities that may be going on. Located in Dubai's bustling Tourist Area – it is an experience that no visitor to Dubai should miss. With a wide range of interactive experiences and activities, Madame Tussauds Dubai offers something for all ages, from family-friendly to adult-only events. Visitors can enjoy virtual reality experiences as well as interactive games such as a 4D game based on the Marvel comic book universe. There are also themed areas devoted to Dubai's cultural heritage and history, making it an educational experience too.
The attraction also features themed sets that recreate the most iconic locations from around the world. From rubbing shoulders with world leaders on the International Walk of Fame to taking photos on the Red Carpet, Madame Tussauds Dubai is an immersive experience for all ages. A highlight of the museum is the interactive game 'The Heist', where guests are tasked with cracking a code to win a prize.
Through the Heist experience, guests are transferred to a movie set and confronted with a secret mission where they must solve puzzles and codes to find the hidden treasure. The interactive game is designed for all ages and provides an exciting and immersive experience. Madame Tussauds Dubai allows visitors to interact with life-like wax sculptures of their favourite celebrities, leaders, and historical figures. Additionally, Madame Tussauds Dubai offers many different activities for families that allow everyone to discover the fascinating world of these unique wax figures.
Tips for Visiting Madame Tussauds Dubai
Arrive early to avoid crowds and get the best photos of your favorite celebrities at Madame Tussauds Dubai. Step into the world of fame, get up close and personal with your favorite famous faces, and capture some priceless selfies. Enjoy the unique experience with all your friends and family. Madam Tussauds will transport you to a place filled with iconic figures from film, music, sport, superhero, and more. Don't miss out on this incredible opportunity!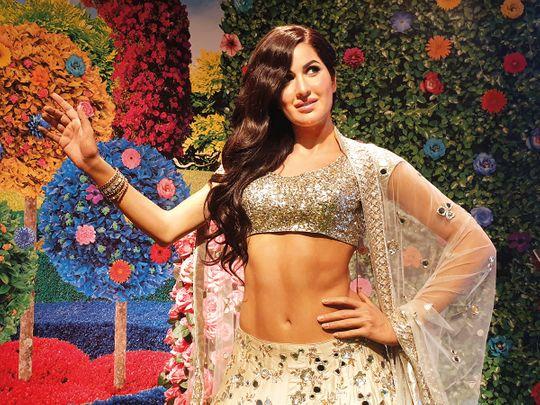 From Dubai's own Sheikh Mohammed bin Rashid Al Maktoum to international stars like John Travolta and Taylor Swift, visitors can take pictures with these wax figures and even pretend to be a part of their world for a few moments. There are also interactive shows and activities such as an Art Lab, Singing Stage, and an Urban Gallery to ensure that everyone has a great time!