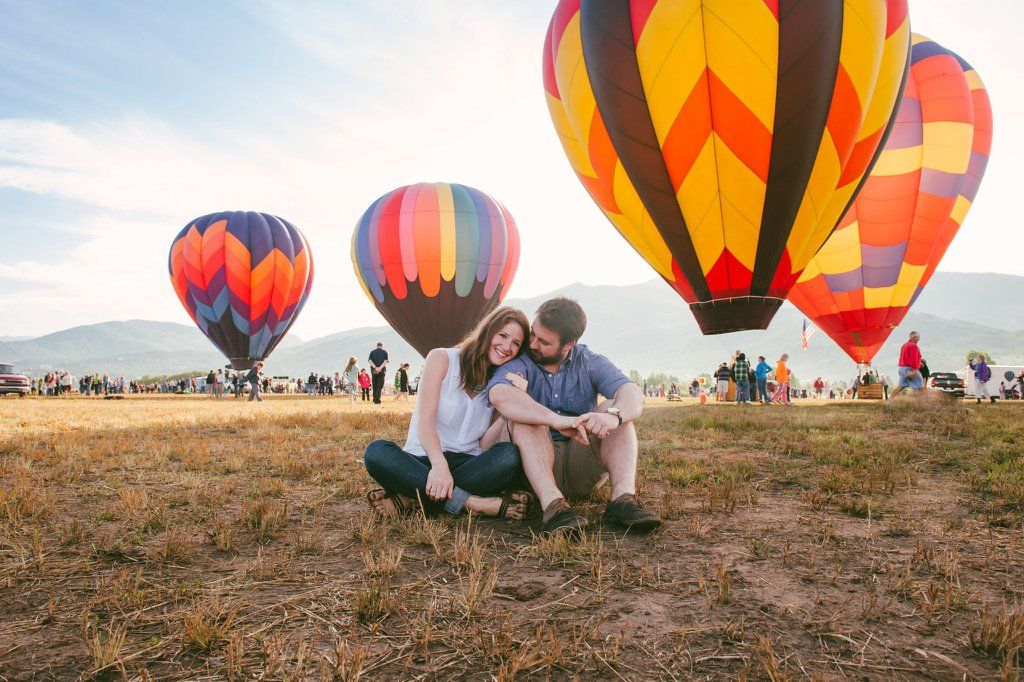 If you are planning your engagement, you will want to do something special – a once-in-a-lifetime moment for the both of you. A morning spent waking up before dawn to travel across the city in a balloon basket is out of the ordinary. New interactions shared would be excellent ways for partners to connect. A hot air balloon flight is a rare occasion in and of itself, but offering it in the middle of winter is even more.
Proposing in the middle of a hot air balloon adds to the charm of this unique experience. These are also the kinds of experiences that last with you for a long time, leaving you with cherished memories!
How to propose on a hot air balloon
Making reservations for your first private balloon – you and your beloved would make the occasion even more romantic and personal. The pilot can pop the cork on a bottle of champagne after the flight so you can welcome the start of your new way of life ahead.
On the Land / Surrounded by Family and Friends
It will impress your significant one with a charming "Will you marry me?" sign on the basket. You can do this before you are in or just after takeoff. If you have your family and friends carry that out on the field, you can see it from the sky.
The hot air ballooning experience in Dubai
The operation begins with passengers being picked up at the gathering spot in the morning. The travelers would then have the ability to assist with the travel preparations, such as balloon setting and inflation. They set out for a flight that will last more than an hour until the balloon is up. The breeze is in charge of our ascent through the Dubai fields. Our adventure comes to a close with the descent.
Since there are only two people inside this basket, you will have the ability to learn the basics of hot-air balloon piloting from the crew, with the possibility of potentially piloting it yourselves.

Special Highlights of the experience
On a dazzling hot air balloon ride with the world's largest first falcon demonstration on board, capture the sunrise.
Side smoked salmon is served as part of a gourmet meal.
Visit the Dubai Desert Conservation Reserve.
How to book a private hot air balloon ride?
Couples love privacy. So, do you. You can book a private hot air balloon trip with simple steps.
Select one of several following contact ways to enjoy the experience or to give it.
You can choose from a gift: buy a gift card, fill out the online questionnaire and schedule a balloon ride.
Or you can directly call the hot air balloon tour services via e-mail or phone.
It is always wise to arrange ahead of time to guarantee availability on the date you want to fly, particularly if it's a weekend flight.