Luxury Dining at Dubai –  ONCE IN A LIFETIME EXPERIENCE
Who doesn't know about Dubai? We have seen it in movies and read about it in magazines. Dubai is one place which is absolutely luxurious! Yes, it is known for its great shopping malls and tall structures. Wait! That's not all! Dining at Dubai's finest restaurants and events is a memorable experience. There are some unique restaurants in the city which will amaze you. If you are planning to visit Dubai, you must know about the special event and experience which is extremely beautiful and dining at this place is an once-in-a-lifetime experience. This article is all about finding the greatest place to dine in Dubai. You shall also find out the Dinner in the Sky Dubai Price.
Dinner in the Sky Experience
Dinner in the sky is an event which covers more than forty cities around the world. This experience can be booked through the official website of dinner in the sky. It takes place in Marina Dubai. What happens in this event? It is an extraordinary dining concept which allows you to dine in the sky. 22 people are allowed to sit in one session.
The Concept
The concept is centered on dining in the sky. You are 50 meters up in the air and you get to taste the most exotic and delicious food. You are off the ground and you enjoy a meal up there with a view of the marina and some extraordinary dishes. Can it get better than that? We are not sure if such a thing exists anywhere else in the world. This has to be tried for the experience! How much does it cost? Let us find out!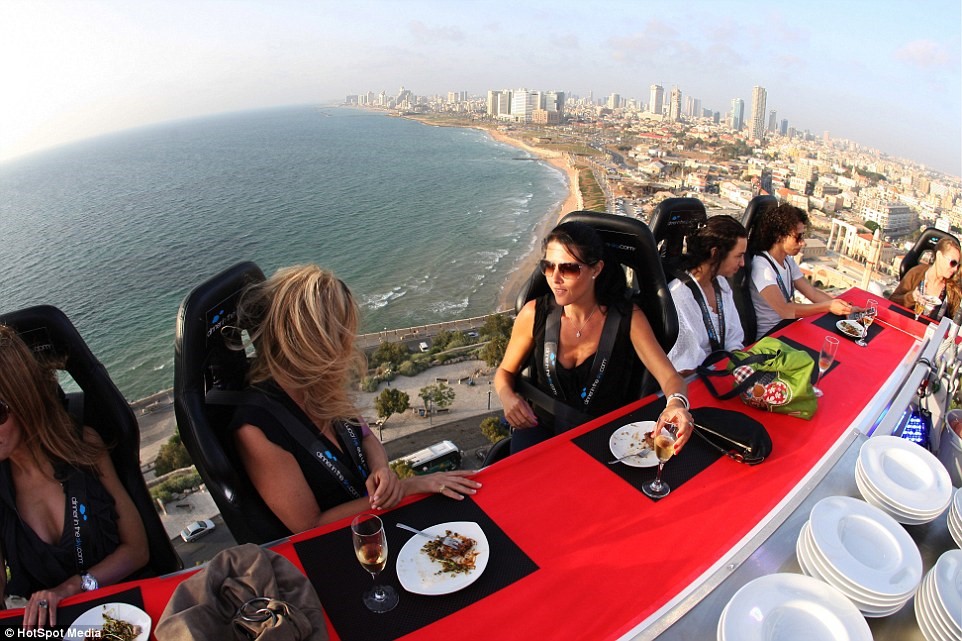 The Dinner in the sky Dubai price starts from 499 AED. The price differs for lunch and dinner. Also, the dinner in the sky Dubai price also depends on the day you are choosing. If it is a weekend, price will be on the higher side. This experience cannot be missed for the world!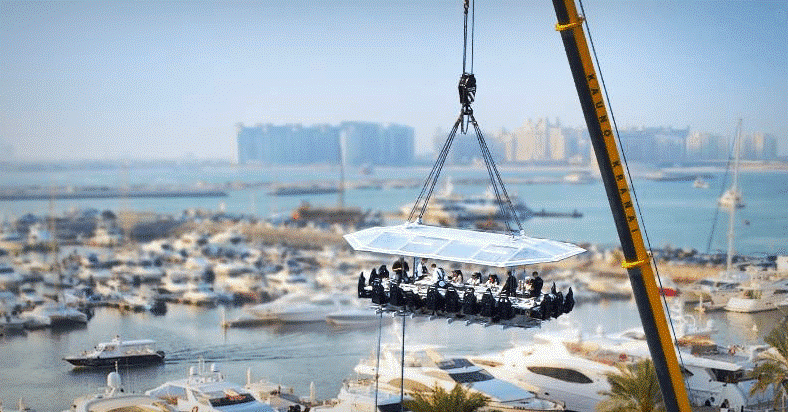 Words from the Wise
There are many restaurants and events in Dubai which are praise-worthy. However we are slightly biased towards the dinner in the sky experience. Let's face it that we do not get such experience in our day to day lives. Sometimes we just want to escape from the world and try different and new things. This is one such experience! Imagine the stories you will have to tell to your kids. It is something new and you may have never experienced such a thing in your life! Dining in the sky at a great height and enjoying the views is not something you experience every single day. Also, it is safe! The team which handles this experience will also take care of your safety. Many people try this experience and it has been very safe and pleasurable so far. You can check out the dinner in the sky Dubai price on the official website. Yes, it is a lavish experience but it cannot be missed. Life is short and we should make the best of it! Also, you will never get to experience such a thing anywhere else! Try it!