An opportunity to see creek park exotic bird show in Dubai. Find the sanctuary timing, entry fees and discount on online booking – watch 20 rare breed. Come and witness the most spectacular bird show in Creek Park, Dubai, showcasing an array of beautiful feathered friends. Housing 20 varieties of exotic birds this show is sure to keep you thoroughly entertained. See these colorful beauties set ablaze to a multitude of feathery colors as they sweep past above head performing various acrobatics. Be amazed by their intelligence as they perform tasks to the trainers command and get a personal with interaction activities!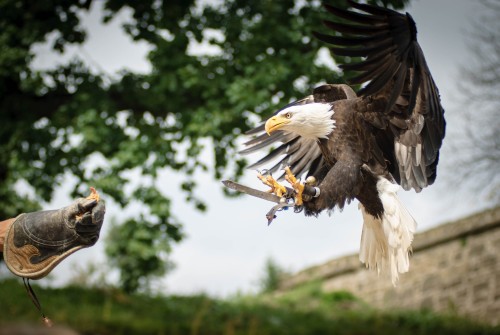 What to expect at Bird Show
Various amazing stunts performed by the birds like basketball playing, cuckoo bird painting, birds speaking in English, Arabic and Chinese and many others
Photo sessions with the feathered friends
Information regarding the habitat, food habits, training of the birds
Conversation with the birds and the trainer
Other Details
There will be no pick-up or drop facility for this show. Private or public transport can be easily available to the spot from any part of the city
IDs are a mandate
Children between the ages 3-12 should be accompanied by adults. Infants are the sole responsibilities of their parents/guardians and to be carried all the time without any extra seat allotment
Generally the total duration for only the bird show rounds up to three hours. There are other activities and shows available also. See details
It is advisable to wear comfortable cotton clothes, hats, sunglasses and carry sunscreen for temperatures can be high
Reporting time is generally an hour before the show begins
Refund and Cancellation
Refund is only done if the company fails to provide tickets under unavoidable circumstances like weather or traffic conditions. The same may be rescheduled in such circumstances
If cancellation is done one day prior to the booking date, 100% cancellation charges are applicable. For 3-4 days and 1 week prior cancellation, 50% and no charges are levied
Refund is not done if the visitor does not reach the place or only stays for some time for the show
Show Timings & Venue
Total duration: 45 mins
Operates from Monday to Saturday
Time: 12: 00 pm, 2:00 pm, 4:30 pm (Monday – Thursday) and 10:00 am, 12:30 pm, 2:00 pm, 4:00 pm (Friday-Saturday)
Book Bird Show eye view now to avail attractive discounts! Come with your entire family and have the time of your life. Once you are through with the Bird Show, there will be plenty of other things to do as well.
Check the other fun packages Creek Park!