Are you looking for a unique gift idea for your next holiday with your special one or planning to surprise your friends and family members? Well, we have the right solution for you – a chopper ride!
Sitting in the chopper, you can visualize yourself soaring high above the Burj Khalif and taking in the beautiful scenery below you. A gifted chopper ride in Dubai is certainly an amazing way to surprise your dear ones, whether you are planning to congratulate someone for completing their graduation or looking forward to planning a romantic date to wow your beau.
Listed below are three persuasive reasons why a chopper ride makes an excellent gift.
Chopper Ride Is The Perfect Date Idea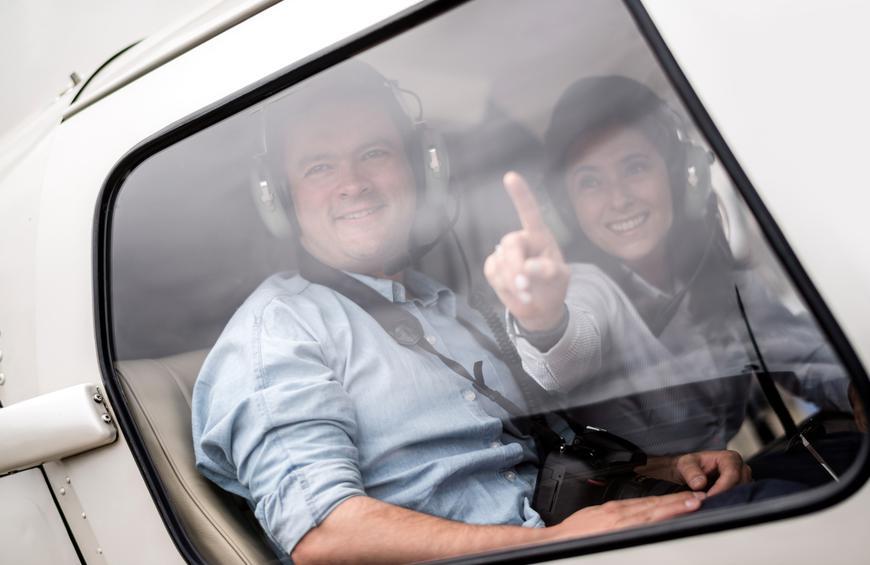 Below is a situation we all have been into!
Whenever you plan to select where to go on your date with your significant other, it is very common to find yourself stuck in a rut of restaurants and movie nights.
It is time that now you take a break off from your routine and plan something really special and different. A romantic chopper ride is what you need to think about. It provides you with an ideal opportunity to spend some good times together while flying high above in the skies.
It is a one-of-a-kind experience with every ride. Couples that often prefer taking a romantic flight together, this one will undoubtedly make your time spent together worth it. Even better, rent a chopper to fly you to a beautiful isolated location where you can pop your long-awaited 'hundred-dollar question.'
Chopper Ride Helps You Capture The Perfect Picturesque Views
If there are any of your dearest ones who love photography, then the chopper ride will provide them with plenty of opportunities to click the best pictures here in Dubai.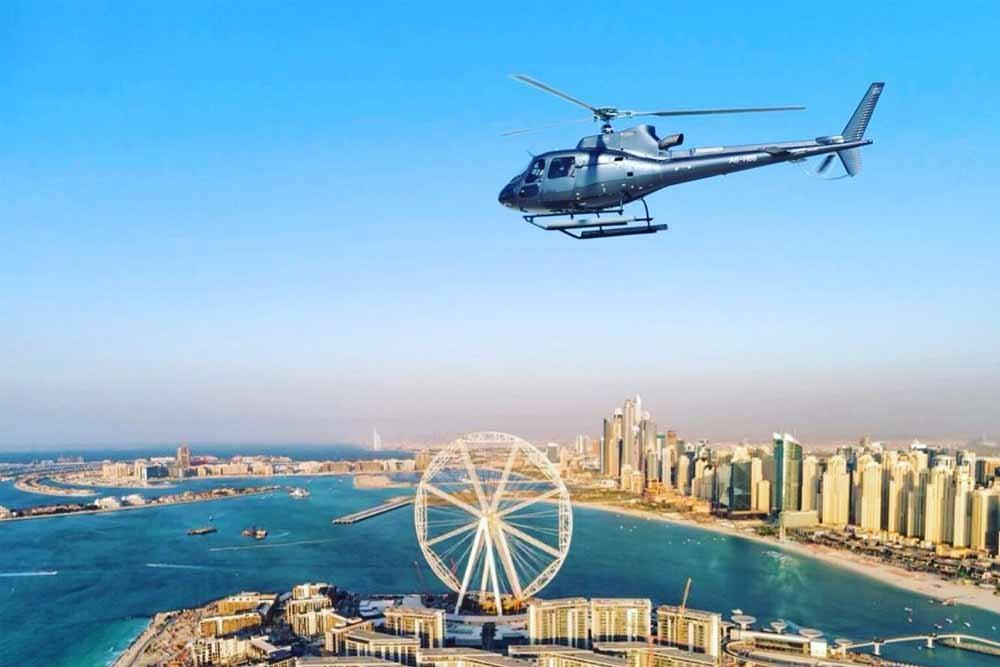 But before beginning your ride, make sure to click some cool and fun Instagram photos in front of our chopper! Once you're amidst the skies, take advantage of the opportunity to capture spectacular vistas of the surrounding area. A chopper can ascend vertically and hover over the ground, which gives you the opportunity to take photos that you would not otherwise be able to click.
Chopper Ride Gives You Glance Of Dubai
How well-versed are you with this land?
Even if you have an idea of all the exquisite places and significant routes, the view from above allows you to experience far more than you could otherwise. While compared to the standard view seen when flying into and out of a major international airport, the view from a chopper lasts for more than a couple of minutes and is considerably closer, which could also be personalized. As you fly and hover above the city's roofs and skylines, you'll uncover things you never knew before.
Do not wait much and grab this opportunity!
Jashan Tourism is, without a doubt, ready to make it possible for you to surprise your dear ones with a dream trip across the skies and lands of Dubai in a chopper ride.